Space
The all-school system that makes storage go.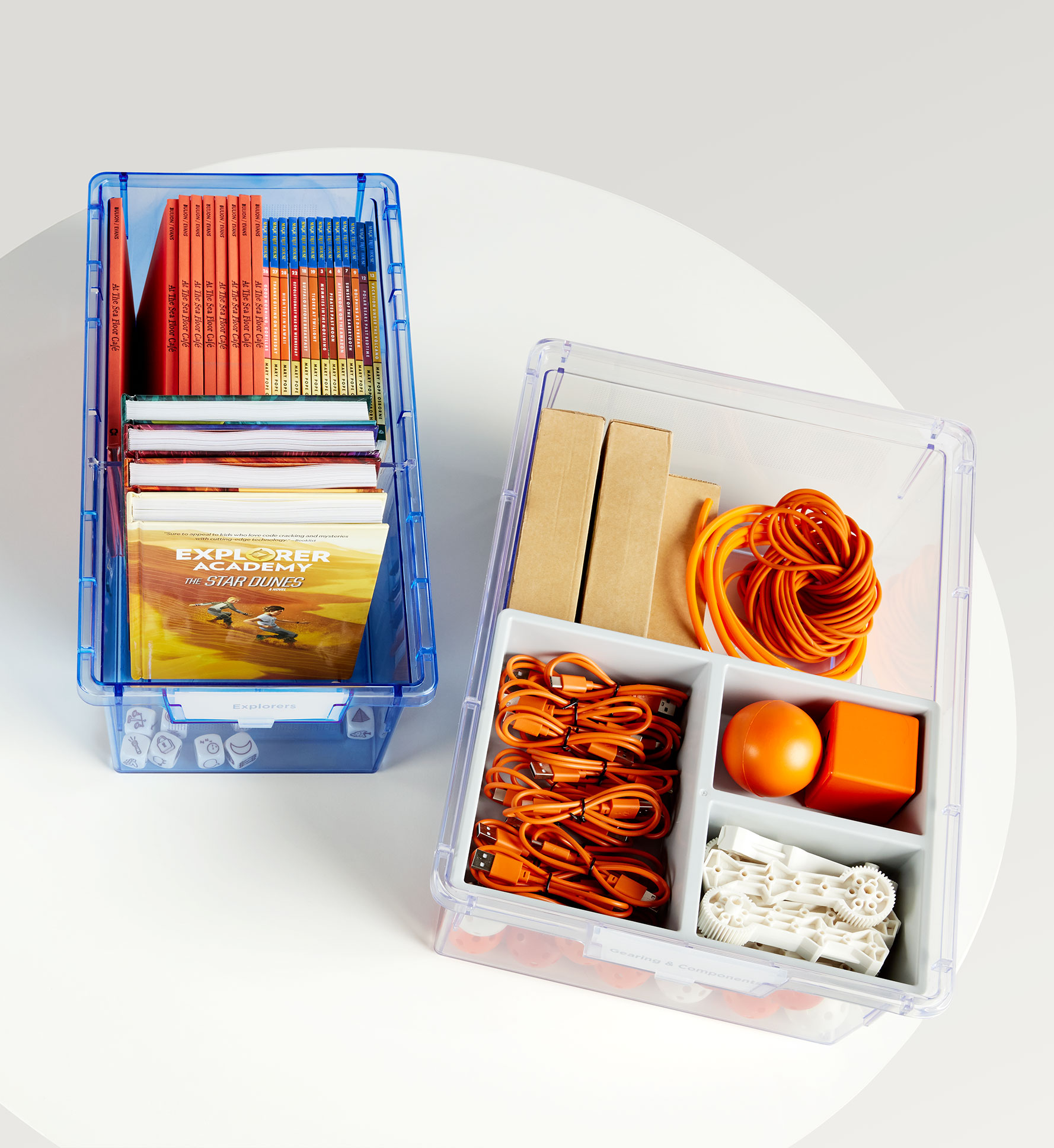 Space Storage System
Reading to Robotics.
Admin to Art.
Math to Maker.
SPACE covers all bases. The flexible, interchangeable qualities of the system make it work anywhere and everywhere. All the while supporting inclusion, student agency, and evolving ways of learning.
Make room for agility.
SPACE frees classrooms from clutter, while enhancing the teachable space.
When you allow this system to do the heavy lifting, you can remove casework, which frees up the walls for learning. And saves money on infrastructure to boot. SPACE gives educators a fluid, modular tool that evolves with change, and works everywhere.
SPACE is a smarter way to organize, see, and share resources.
SPACE works on all levels — from classroom storage for daily and weekly activities to building level Depots for universal longer term storage.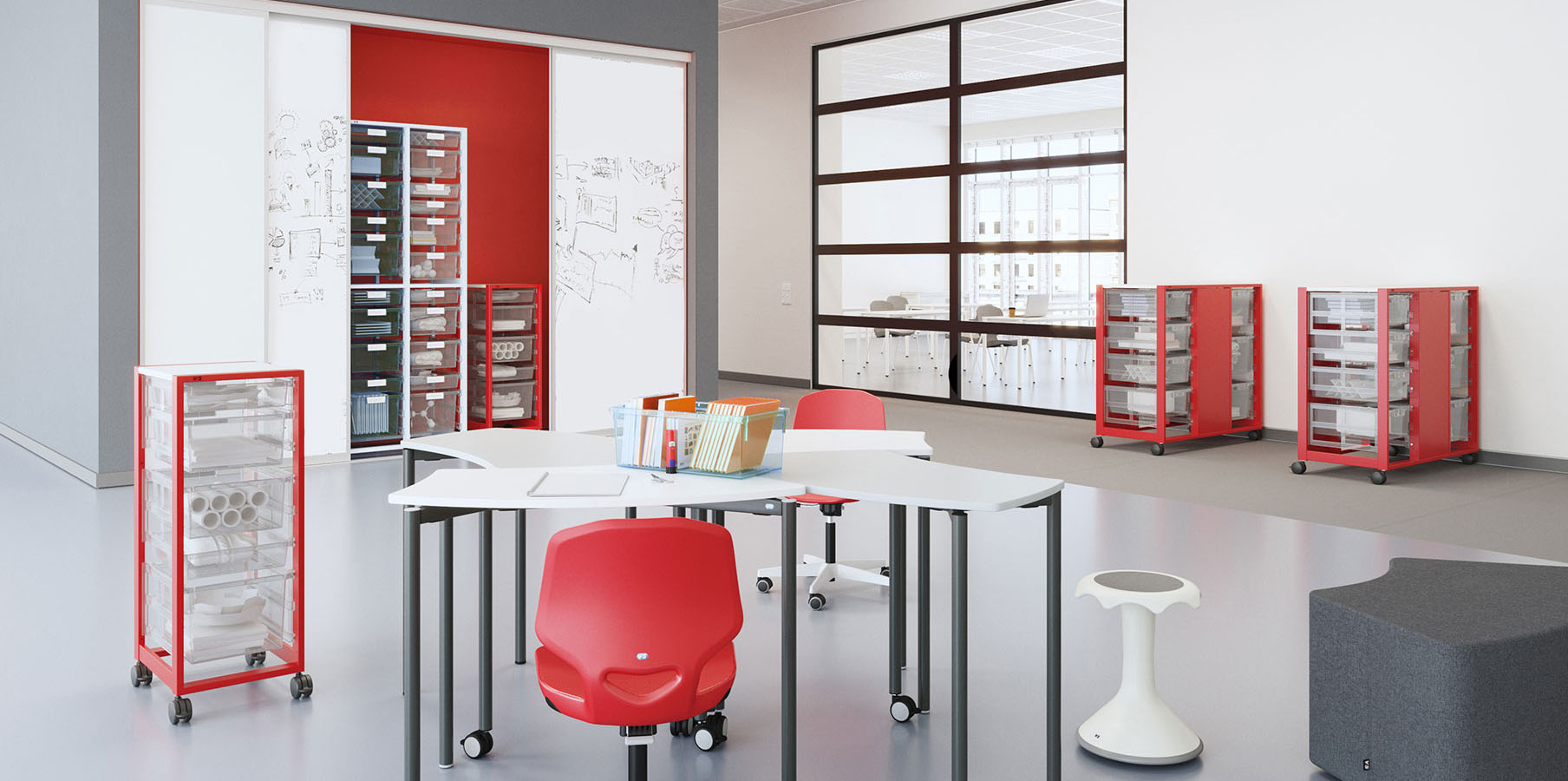 SpaceStation
SpaceWalk
SpaceWalk
SpaceCraft
"Clutter is a universal problem. Teachers really need a better way to organize, store, and access their materials. SPACE is a fluid, empowering system that optimizes space and reduces costs."
See space in action:
Roll over to see the benefits of SPACE throughout the school.
Floorplan architect credit: VMDO.